Durability is a major factor to consider when purchasing a roof. Metal roofs have the advantage of lasting 20-30 years longer than the traditional roof.
The tough exterior and design make it a good choice, especially for beach homes.
If you are thinking about a metal roof for your home or business give Top Gun Roofing a call.
Energy Saving Functions of Metal Roofs
Metal roofs are known to be an energy efficient source. These roofs reflect solar heat leading to your cooling bill being cut back immensely. For those hot summer days don't kick out more energy from your AC, call us to install a durable metal roof.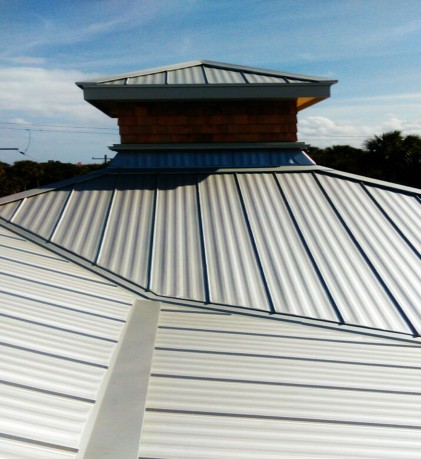 Longevity, Toughness and Strength
Galvalume material
.032 Kynar material
Gauged steel roofs
Aluminum roofs
Copper Roofs
Custom design

Click here now to visualize your metal roof today.